Reliable taxi service in Udaipur
The unique Indian city of Udaipur is known for its spectacular man-made lakes. Often called "the Venice of India", Udaipur is surrounded by glistening water, perfect for boat tours and a relaxing stroll along the water's edge. Udaipur is also home to incredible royal residences, including the main City Palace and Lake Palace with their ornate mosaic peacock motifs. 
As Udaipur is spread out around these large and beautiful lakes, getting around on foot can be a little tricky. To be able to explore all this amazing city has to offer, we recommend choosing a taxi service in Udaipur. You can easily grab a Udaipur taxi in the street, walk to a taxi rank, book your rides in advance or call one of the phone dispatch taxi services in Udaipur.
TRAINED DRIVERS
Hand picked & english speaking drivers
LOW PRICES
Same price as a regular Taxi from the line
FLIGHT MONITORING
Drivers are always on time
QUALITY SUPPORT
24/7 Email & Phone support
How much does a taxi cost?
Night time


(00:00 - 05:00)
FROM CITY CENTRE TO MONSOON PALACE
FROM BUS STATION TO CITY PALACE
FROM AIRPORT TO SPA RESORTS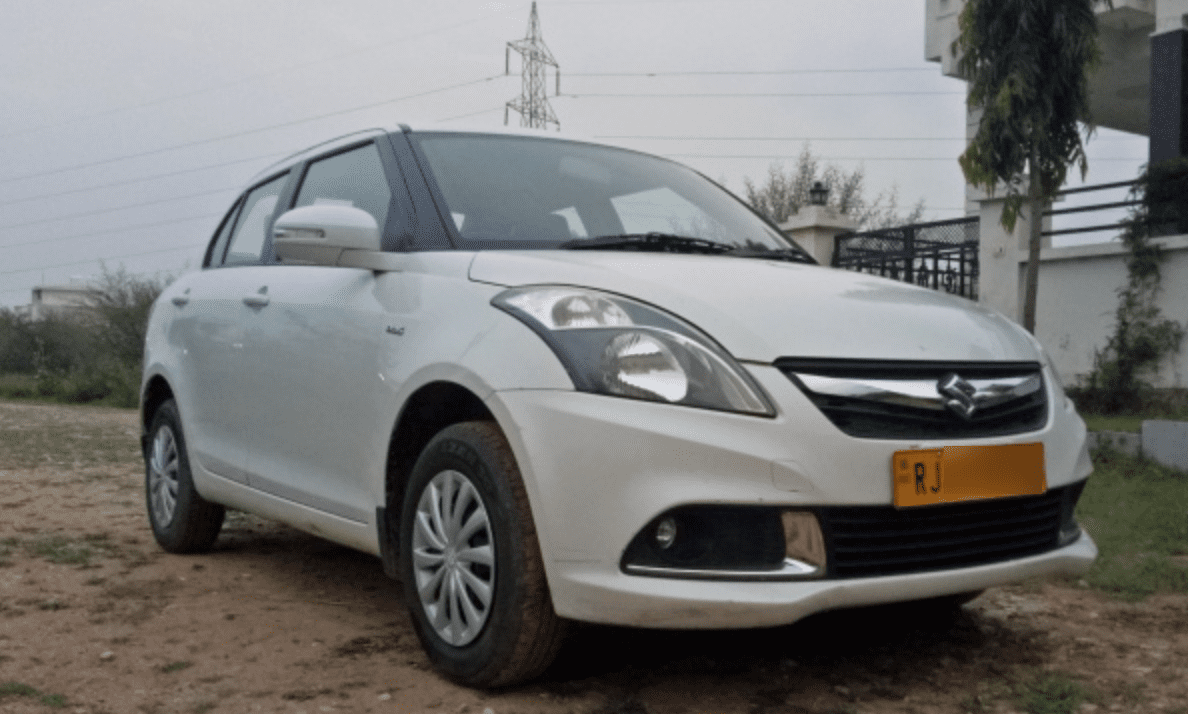 How much is a Udaipur taxi?
It's rare for tourists or visitors to Udaipur to hail a taxi for a short journey. Most Udaipur taxi drivers charge based on either a full day of work or a half day of work. This means that the taxi will be yours to use for a set amount of hours for a fixed fare. Each taxi service in Udaipur will charge different rates and some will offer "pay-per-km fares" also, but these prices are usually left up to the discretion of the driver. The average cost of taking a taxi in Udaipur is as follows;
Full-day service (8 hours): €35 (INR 3,000)
Half-day service (4 hours): €17 (INR 1,500)
Price per km: €0.10 (INR 10)
Price per hour: €2 (INR 180)
What our customers say about Welcome
How to get a Udaipur taxi service
There are hundreds of different Udaipur taxi companies operating throughout the city. Each one is owned by separate corporations, so the level of service you will receive may vary. You can hail a taxi in Udaipur in the street, but this isn't the most advisable option. The unmetered taxis are notorious for overcharging their customers and they aren't the safest option. The best way to get a taxi service in Udaipur is to book in advance with a trusted company or to call one of the private phone dispatch Udaipur taxi companies. Some of the better-rated local phone dispatch providers you can phone are;
Rajputana Cabs: +91 998 301 0250
Udaipur Taxi Service: +91 921 436 0727
Yash Tour Udaipur: +91 820 966 6354
Yuvraj Udaipur Taxi: +91 941 447 0897
Why book your taxi in Udaipur with Welcome?
As there are so many different taxi services in Udaipur, the level of care and attention you will receive will vary greatly. To avoid rude drivers, old and uncomfortable cars and long wait times, we suggest pre-booking your taxi in Udaipur with Welcome Pickups. All of our drivers are hand-picked, speak fluent English and offer 5-star service every time. Thanks to our 24/7 customer support line, we also take care of all your transfer needs from the moment you book with us, until you step on the plane to fly back home from Udaipur. At Welcome Pickups, we also offer competitive fixed-rate fares for our Udaipur taxi rides, so you can easily plan and budget your entire trip before you arrive in India.
Udaipur taxi tips
If you're planning to visit multiple places during a day in the city, it's advisable to take a half or full-day taxi service in Udaipur.
Only take an unmetered Udaipur taxi if you're comfortable haggling with the driver for your fare.
You can hail one of the unmetered taxis in Udaipur in the street, but it's not as safe as pre-booking your rides with a private company.
Tipping for your Udaipur taxi service isn't expected, but you can always round up your fare or add on a hundred Indian Rupees if you enjoyed your transfers.
Wheelchair-accessible taxi services in Udaipur
Although a standard taxi in Udaipur isn't wheelchair accessible, there are specialist companies that offer this service throughout the city. Some of the full and half-day taxi services in Udaipur also have vehicles equipped with a ramp that can comfortably seat a wheelchair user. Be sure to call and request this service in advance to ensure a comfortable and easy experience.
Udaipur taxi safety and complaints
Unfortunately, taking a local Udaipur taxi from the street isn't the safest option. If you're looking for a taxi service in Udaipur, the best way to ensure a safe and enjoyable journey is to book with a private company in advance. However, if you do experience any issues during your rides, be sure to call the Udaipur taxi company that you travelled with and report your driver using their ID number and the unique taxi number, which you can find printed on the side of the car.