Charleston Taxi Service
Charleston is the perfect mix of history, culture and beauty. Located in South Carolina, this port city was founded in 1670 and is filled with quaint cobblestone streets, beautiful pastel antebellum houses and many boutique shops and restaurants. Some must-sees while in Charleston are the elegant French Quarter, the Battery districts, Fort Sumter and Charleston Harbor. 
To make sure you don't miss any of the beauty Charleston has to offer, the best way to get around the city is by taking a Charleston taxi. They are available 24/7, and you can hail one in the street, walk to a designated taxi rank, call a phone dispatch taxi company or book your Charleston taxi service in advance. 
TRAINED DRIVERS
Hand picked & english speaking drivers
LOW PRICES
Same price as a regular Taxi from the line
FLIGHT MONITORING
Drivers are always on time
QUALITY SUPPORT
24/7 Email & Phone support
How much does a taxi cost?
Night time


(00:00 - 05:00)
FROM DOWNTOWN TO CHARLESTON AIRPORT
FROM CHARLESTON AIRPORT TO KIAWAH ISLAND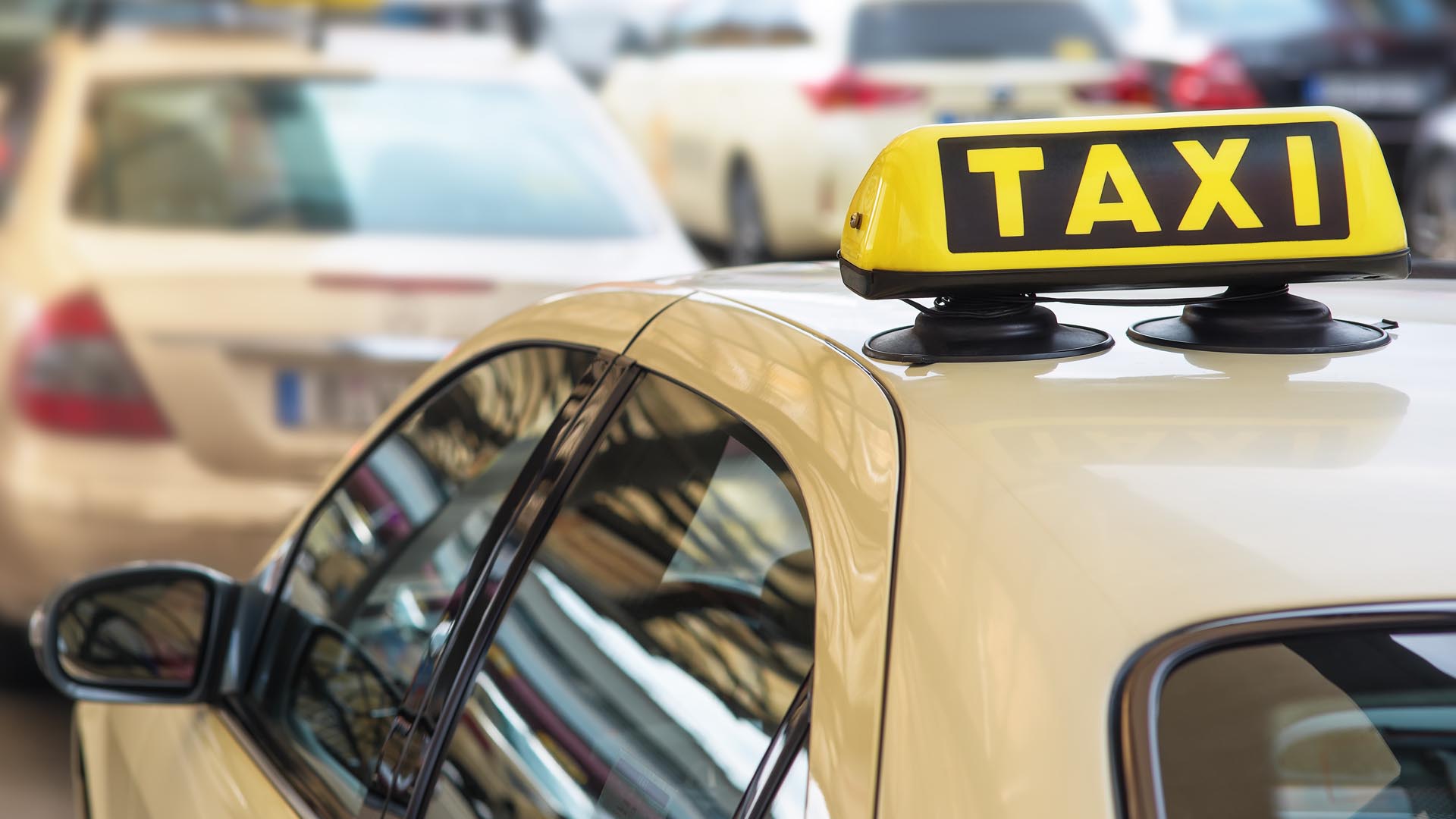 Cost of a Charleston Taxi
Taxis in Charleston don't usually offer fixed rates for journeys around the city. Instead, the Charleston cab drivers will use a taximeter based on the distance you travel or the time you take to calculate your fare. The Charleston taxi fare structure is as follows, however, it's worth noting that these fares are set by each company, so they are subject to change based on things such as fuel costs or seasonality.
Base fare: $3 (€2.70)
Each 1/10th of a mile: $0.20 (€0.18)
There may also be additional minimum charges for things such as travelling during heavy snow ($10.00 (€9.30)) and pickups from the airport ($15 (€14.80)).
What our customers say about Welcome
How to get a Taxi in Charleston
If you're staying in the downtown area of Charleston, it's extremely easy to get a taxi. Taxis in Charleston are all privately owned by different companies, so their size and colour will vary depending on the company they belong to. You can easily catch a Charleston taxi in the street or walk to one of the many taxi ranks scattered around downtown. 
If you're staying outside of the downtown area, Charleston cabs are a little harder to come by. In this case, it's much easier to call a phone dispatch company and have a taxi sent to you. This service does have a slightly higher cost than hailing a Charleston taxi in the street, but you will still be charged using a taximeter. Some of the top Charleston taxi phone dispatch companies are:
Charleston Cab Company: +1 843 566 5757
Charleston Yellow Top Taxi: +1 843 568 4444
Charleston Green Taxi: +1 843 819 0846
Charleston Black Cab Company: +1 843 216 2627
Why book your Charleston Cab with Welcome?
Although there are plenty of taxis in Charleston, during bad weather, snowstorms or high season, it can be very difficult to get a cab. You may be standing in the street for a long time before an empty taxi passes, or waiting for up to an hour for your phone dispatch taxi to arrive. To avoid long waits, we recommend booking your Charleston cab in advance with Welcome Pickups. We offer guaranteed on-time pickups, personalised airport transfers, 24/7 customer support and competitive prices. 
Charleston Taxi Tips
There's no extra charge for transporting luggage items or extra passengers.
During a snowstorm, there will be a minimum charge of ($10.00 (€9.30)) for hailing a taxi and ($15 (€14.80)) for using a phone dispatch company.
Tipping around 15-20% of your total fare is customary in Charleston.
Ensure your driver resets the taximeter to the base fare before getting into the taxi.
Wheelchair Accessible Charleston Taxi Service
The taxis in Charleston don't offer wheelchair accessible vehicles as standard. You can store a folded wheelchair free of charge in all Charleston taxis, but they don't have a specialised service for wheelchair users. However, C&H Taxi has recently started a program called WAVE (wheelchair accessible vehicles) where they offer pickups and advanced booking services. To book, you can contact them at +1 304 344 4902 and state you would like to use one of their WAVE cabs. 
Charleston Taxi Safety and Complaints
Charleston taxi services are usually very friendly, safe and secure. However, if you do experience anything such as a rude driver, overcharging or feeling unsafe during your ride, you need to report this to the company you're travelling with or the local police. To report a bad experience to the company, you can usually find their number on the side of the car or on a sticker inside the cab. For more serious claims, you can call the local police on +1 843 724 7311 or fill in an online form here. Just be sure to have your driver's ID number or the taxi number before making a statement.