Trondheim Taxi Service
Trondheim is a city that brings together history and culture, fusing technology and modern concepts and giving life to innovation and progressive initiatives. It has become an exciting travel destination, offering visitors the opportunity to experience historic nordic attractions, scenic hikes and a city where science and technology are very profound with its thriving University and startup culture. Trondheim is a small city and public transport is served by a bus and tram service. Taxis are the quickest and most reliable form of transport and they are available 24/7, with the added bonus that they can be booked in advance for a convenient pickup service.
TRAINED DRIVERS
Hand picked & english speaking drivers
LOW PRICES
Same price as a regular Taxi from the line
FLIGHT MONITORING
Drivers are always on time
QUALITY SUPPORT
24/7 Email & Phone support
How much does a taxi cost?
Night time


(00:00 - 05:00)
Trondheim city centre to Sverresborg Trondelag Folk Museum
Trondheim city centre to Bymarka nature reserve
Trondheim city centre to Kristiansten Fortress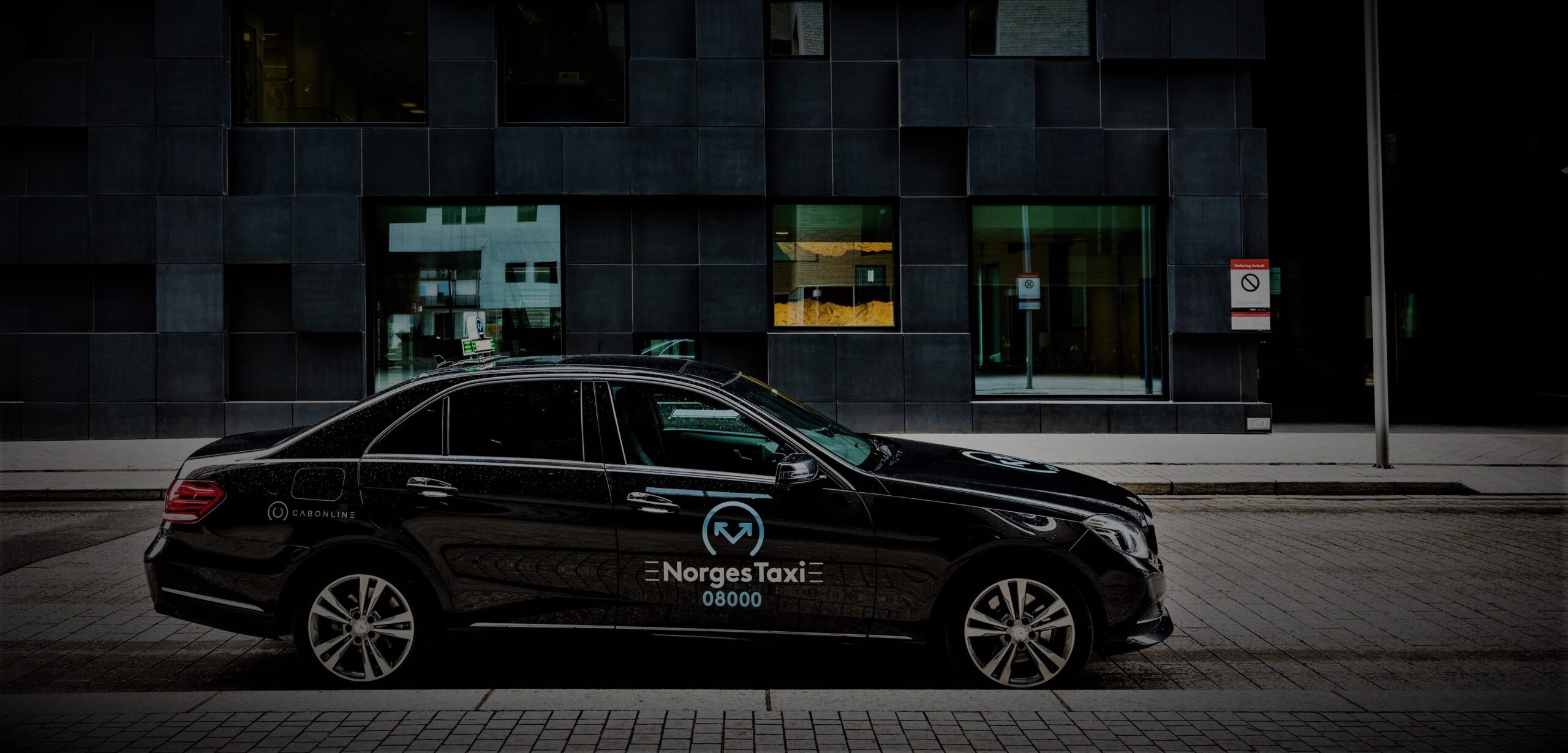 Trondheim Taxi Prices
Taxi services in Norway on the whole are more expensive than in other major European cities but are very reliable and safe to use. The fare of a taxi in Trondheim is calculated using a taximeter and charges an initial minimum base fee at the start of the journey, plus a per km fare based on the distance travelled to your destination and a waiting time charge per hour, where applicable.
Day Taxi Rates (7:00 to 00:00)
Initial base fee: €4 (NOK 40) 
Per km cost: €1.06 (NOK 10.57) 
Waiting time – charge per hour: €50.16 (NOK 501.6)
Night Taxi Rates (00:00 to 6:00)
Initial base fee: €5.90 (NOK 59) 
Per km cost: €1.59 (NOK 15.85) 
Waiting time – charge per hour: €75.18 (NOK 751.8)
Many taxi companies offer fixed rate fares to many popular destinations, which can be a little more affordable than taxis that use a taximeter. It is therefore always a good idea to ask the driver or taxi operator if they have a fixed rate fare to your destination. For a competitive, fixed rate fare with no hidden costs, you can also book your Trondheim taxi in advance with Welcome Pickups.
What our customers say about Welcome
How to get a taxi in Trondheim
There is good availability of taxis in Trondheim so finding a taxi should not be difficult. The simplest way to acquire a Trondheim taxi service is to request one via your hotel reception or look for one outside a hotel where they usually wait. Alternatively, you can find a taxi in one of the many taxi ranks dotted around the city or by calling to book your transfer in advance with one of the many available Trondheim taxi operators. Below are some of the most popular taxi companies offering their services in Trondheim:
Trondheim Taxi AS: (+47 922 30 138)
Trønder Taxi AS: (+47 07 373)
Norgestaxi Trondheim: (+47 08 000)
Booking your Trondheim taxi in advance
When arriving at a new destination, it's always an advantage to have made your airport transfer arrangements in advance, enabling you to reach your hotel conveniently and with ease, after a long flight. By booking your Trondheim airport taxi transfer with a reliable company like Welcome Pickups, you are guaranteed a fixed rate fare with no hidden costs and a fair cancellation policy, if the need arises. Should you want to book your in-city transfers with Welcome, you may also do so knowing you can rely on our professional, friendly, English-speaking local drivers that have been handpicked by Welcome to guarantee world-class taxi service!
Trondheim taxi tips
Many taxis in Trondheim offer fixed rate fares to a number of different destinations which are usually more affordable than transfers calculated using a taximeter. It is therefore always a good idea to ask the driver or taxi operator when arranging your transfer.
Tipping at the end of your transfer is not required as standard. You may of course tip if you feel that you have been offered a very high level of service.
Night transfers from 00:00 to 6:00 are charged at a higher rate and will be more expensive.
Wheelchair accessible taxis in Trondheim
Wheelchair-accessible taxis are available in Trondheim but it is always recommended to specify your needs when booking your transfer to guarantee the allocated vehicle is fully accessible. A good company to use would be FlygTaxi.
Trondheim taxi safety and complaints
Trondheim is a very safe city in general, which includes safety when using any of the available registered taxis. In the event that you have a negative experience and wish to complain, you should contact the taxi operator directly giving details of the complaint along with the transfer details, the driver's name and taxi registration number. If you are not satisfied with their response you can, of course, contact the Norwegian Consumer Protection Authority directly.